Overview
As a salesperson, staying organized is essential for reaching high levels of productivity. Managers can now clarify the providers for which the salesperson is responsible. Once completed, the salesperson's home page shows assigned accounts, so the salesperson can quickly find their accounts and stay focused on providers that are most likely to increase referrals.
The following video will show you how to assign providers to your sales reps.
This video is a bit dated, so what you see will not be identical to the current version of Marketscape. However, the basic workflow is similar.

Assigning Multiple Providers
Although you are able to assign a provider to any of your reps from the Analyze page, you can assign groups of providers to a rep on the Explore page.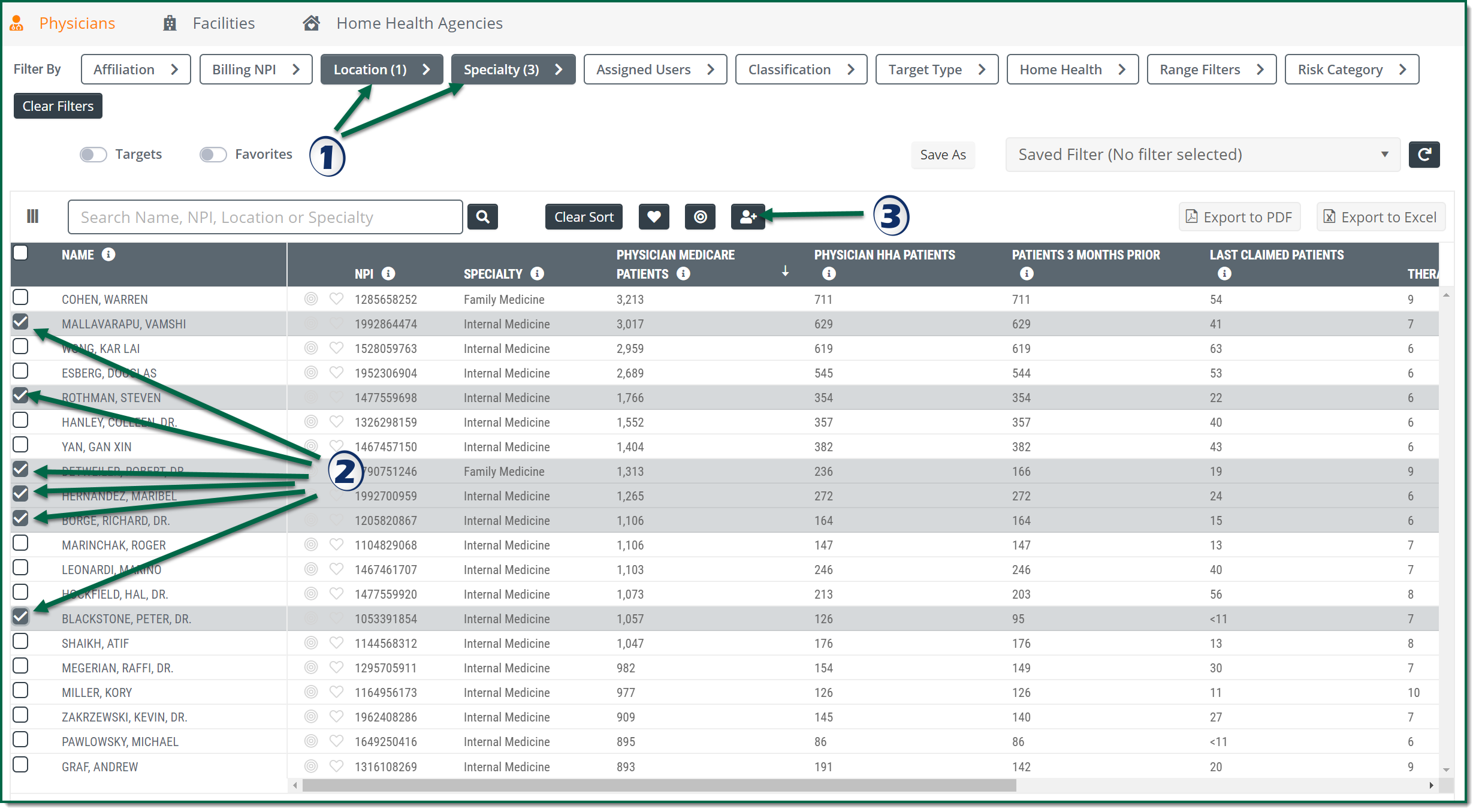 First set up your filters to limit the providers to your desired territory and specialty.

Select the providers you want to assign by clicking on the check box to the left of the name.

Click on the indicated button.
This will open the following lightbox with two options (shown)
Use Selected NPIs - Will assign the selected providers to the rep chosen in the "Assignee" dropdown.
Select Top X NPIs - If you have filtered and sorted the table and want to "assign from the top," you can enter any number in the "Top X NPIs" field and that number of providers will be assigned to the rep chosen in the "Assignee" dropdown.
Click the "Add" button.
Marketscape is designed to help you with the following three important tasks:
Exploring a Market - Quickly find the best accounts
Defining a Territory - this page - Assign providers to your sales reps
Reviewing a Territory Plan - In development