Definition
A readmission is a care event where a patient is admitted to any inpatient stay within 30 days of being discharged from an inpatient stay. Like this: INP D/C
INP (RE)Admission within 30 days.
The Trella Health Readmission Rate is a percentage measurement of readmissions against a select population. This rate can be calculated for either hospitals or post-acute agencies. Please see below for more information on calculation.
These readmission rates are considered trended when the table shows four quarters of metrics calculated similarly relative to the most recent four quarters aligned to the end of the current data set.
This content can be viewed in table view or chart view.
Table View
Chart View
Usage
Readmission rates are one of the most critical metrics for evaluating all facilities involved with a patient's care path. The ideal is for this rate to be low. Compare readmit rates between similar types of providers and against national or regional benchmarks. As always, you will want to compare your agency's readmit rates with your competitor's.
With trended rates, you not only get to see how a provider compares to state and county benchmarks, but also you can see whether the agency has a recent history of improving or declining performance.
Calculation
Overview
All readmission metrics are calculated from multiple claim events. These combined events are considered a readmission when a patient is discharged from an inpatient stay and is readmitted to inpatient care again within 30 days. This readmission scenario could include a post-acute stay, or multiple post-acute stays during that 30 day period.
This table includes a trend of readmit rates over the most recent four quarters. The state and county comparison metrics cover all similar facilities in the stated area for the same period.
The following basic equation shows how this rate is calculated.
Reporting Period
The Trended Readmission Rates (found on the Analyze pages in the Utilization and Quality tab) are calculated using an offset one year reporting period. The end of this one-year period is offset from the end of the listed quarter by 30 days. In order to get a full 12 months of re-admissions, we use a 13 month reference period within which we identify the corresponding inpatient REadmission.
Because the trended readmission rates are calculated using a one year period, this metric will not match other readmission rates listed under the last reported quarter in other locations in Marketscape for the same organization. In addition, because of the shortened reporting period, you will notice a higher number of readmission rates that are not reported to comply with privacy suppression.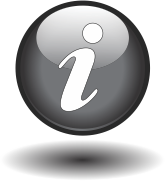 For more information, see Readmission Rates. Seriously, there is a lot more on readmission rates in the other article.