Overview
There are a number of tools that are available in Marketscape on every page. This article provides a description of each of these tools.

Navigation - Click any button on the left to navigate to the page named on the button.

Export - The two export buttons will be above any table for which you have permission to export. These buttons will allow you to export the data visible in the table to either a .PDF file or into an Excel Spreadsheet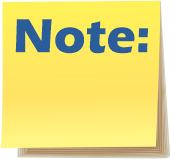 The export buttons are not available for charts. To export the metrics, turn off chart view.

My Account - Your name is a button that opens a menu that will allows you to view your account settings or log out of Marketscape.

Recent Providers - When you click on the Recent Providers icon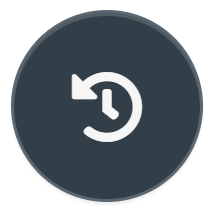 the most recent providers you have viewed will be opened
Recent Providers - When you click on the Recent Providers icon the most recent providers you have viewed will be listed as shown to the right.

Clicking on the box containing a provider will open the Analyze page for that provider.

Clicking on the "X" to the right of the box will remove that provider from your Recent Providers list.

Click the iconagain to hide the list of recent providers.
Submit an idea - We value your feedback. You can use this tool to provide feedback, report a bug, or request a new feature.

Globe - Clicking the Globe icon

allows you to change between Marketscape for Home Health and Marketscape for Hospice. If you are an account administrator, you will be able to open the Administrator interface in the same location.
Resource Center - Clicking the Question Mark icon will open the Marketscape Resource Center which provides four helpful options:

Product Walkthroughs - These walkthroughs summarize the most fundamental tasks that you can perform in Marketscape.

Announcements - The Announcements will include important Marketscape news including dates for releases, release notes, and outages

Help Center - This module will allow you to perform searches of our Help Center articles to find answers about Marketscape.

Technical Support - Opening this module provides a link to a form where you can open a support request with our support team.
Elements Unique to Each Page
Even a casual glance at any Marketscape page will make you wonder what all of the other features and tools do. The following links will take you to articles for each of these pages where you can learn about the tools and features unique to each page, (or shared between some pages, but not all.)
Home
Explore
Analyze
Engage
Reports